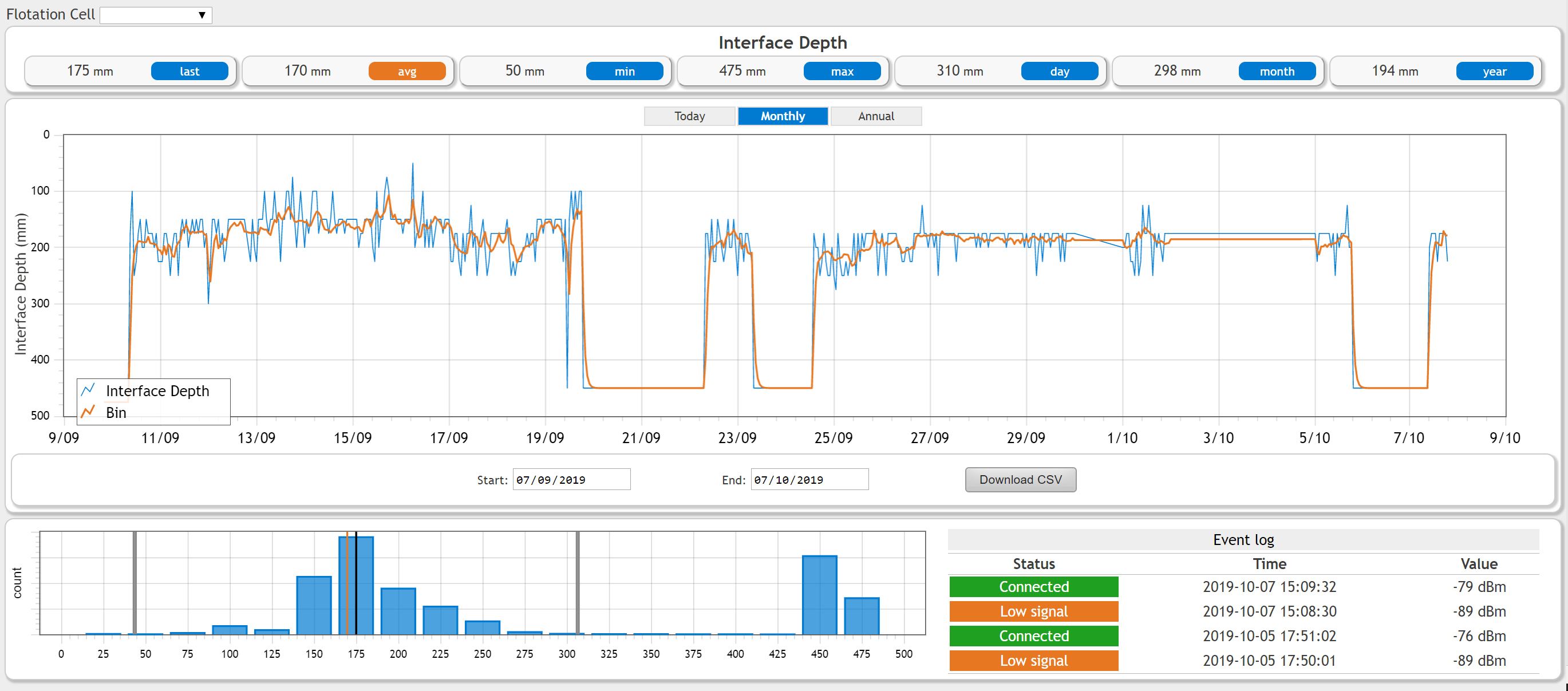 Information systems can now be implemented that allow fit-for-purpose visibility of high value operational issues using one-directional passive information flow to Internet of Things (IoT) dashboards though encrypted wireless mobile telecommunication networks and cloud infrastructure.
This becomes a viable alternative to the trending and historian software solutions typically offered by higher-end Distributed Control Systems (DCSs) for high value data streams. The cloud servers hosting the dashboards can be accessed using non-proprietary platform-agnostic intranet browsers and can generate reports, provide downloadable data and notify key decision makers through a hierarchy of notification.
The IoT devices are sensor agnostic and can easily be integrated with legacy equipment commonly found in long life-of-mine operations. This adjunct solution allows improvements to be driven at the supervisor or shift level. Thresholds can be set, and day-to-day decisions made, using evidence-based data and trend analysis.
IoT dashboards can be created and configured to provide timeous information that the client wants and needs, tailored to the site, instrument and application. This implementation enables mining operations, particularly those who don't have any control or monitoring infrastructure, to access succinct information, anywhere and anytime, to monitor the process variables' trend in real-time on a laptop or smart phone device via a secure platform-agnostic web-browser, without having to commit to significant capital outlays.
Unlike traditional historian infrastructure that relies upon an expensive DCS system, Clarity's IoT access to data enables rapid, inexpensive deployment that can be customised to suit processing operations.
Further value can be added by showing best-practice operating bands with the potential to raise alarm or warning messages, which can be pushed to a computer, smart device or SMS.